These days hotels have a lot of competition. Fighting against the personalized experiences offered by Airbnb, the challenge has become standing out to travelers in a bold way. How do you cater to guests, and make a lasting impact, when you only see your customers once – maybe twice – a year.
Hotels can use promotional products to connect with guests on a personal level while reinforcing the memories made within their halls. The right promotional items have the power to maintain customer loyalty, even when your services aren't being used. With a lengthy staying power, promotional products for hotels will keep your business top of mind, long after their stay with you has ended. Nurturing this relationship with customers will enhance the customer experience, and keep them coming back.
So what are the best promotional products for hotels or resorts? Here's our top list:
Personal Care Items
Relaxation is one of the best gifts you can give your guests. As a hotel, you're already supplying them with essential toiletry items. Why not get a bit more creative with these items, add some custom branding, and increase the potential of these items being used again, while your brand name stays top of mind.
There's a lot of room to get creative when it comes to choosing personal care items. Think hard about what guests would want to reuse long after vacation is over. Here are some of our favorite options: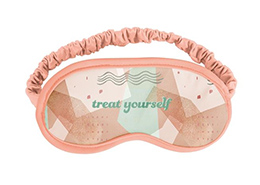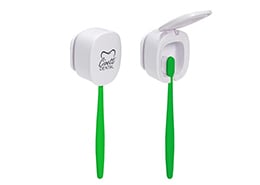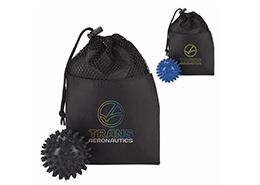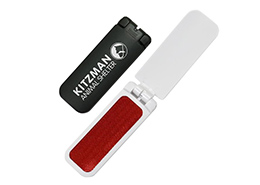 Drinkware Items
Hot coffee is a must, whether you're on vacation or staying home. So you can count on a piece of high-quality drinkware being used no matter where your guests' travels take them. Oftentimes, travelers might even forget to pack their own reusable piece of drinkware or struggle to find the room for it amidst all their luggage. By investing in travel-smart drinkware items that collapse or save space, you can increase the likelihood guests will use them and appreciate them.
Here are some of our favorite drinkware promotional items for hotels: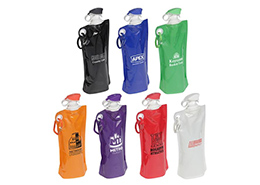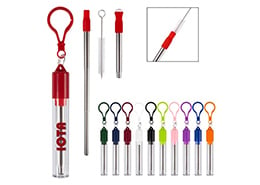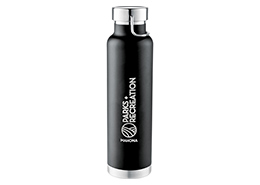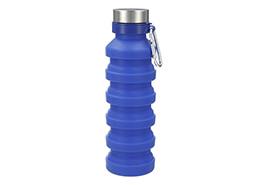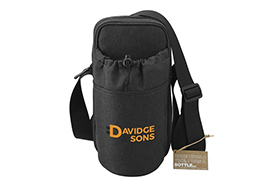 Branded Apparel Items
Wearable items are a great promotional item for hotels because they're essentially a walking advertisement for your brand. Plus, most travelers end up buying some type of branded apparel item from their travels to serve as a souvenir. You can bet they'll appreciate a free one. Think of items that can be used on their vacation, like branded sunglasses or promotional hats. You can also consider branded apparel items with a high perceived value, like custom fleeces or hoodies. Don't want to give these items away? Maybe you sell them in your hotel gift shop, as a piece of high-quality branded merchandise.
Here are some of our favorite branded apparel items for hotels: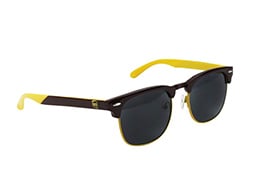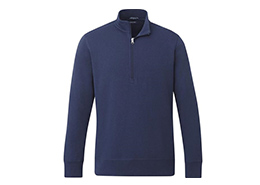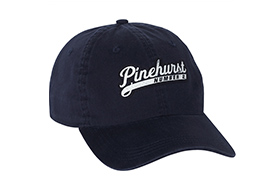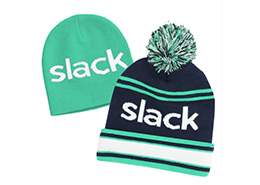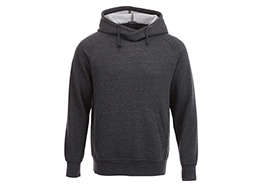 Branded Power Banks
There's nothing worse than a dead phone while on the road. A great promotional product for hotel guests is a branded power bank that'll keep them powered on no matter where they are. Give it to guests when they check-in, or sell it in your gift shop. No matter what guests will appreciate it, especially if they forget to bring their own. Plus, it'll get plenty of use after their trip is over. If you brand it right, it'll serve as a continuous reminder of their stay at your hotel. Here's our list of the top branded power banks for hotels: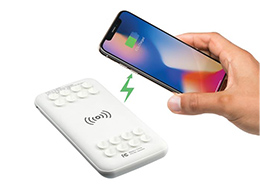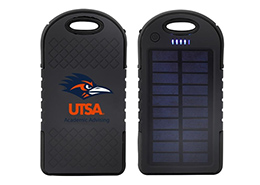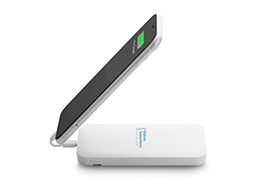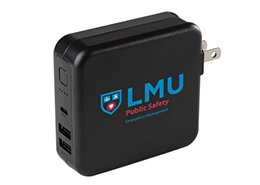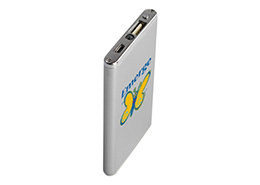 Custom Tote Bags
So how do you present these promotional items in a way that maximizes brand awareness? Bundling everything together in a custom branded tote bag is a smart option. Tote bags boast a high staying power, kept by consumers for an average of 11 months, boasting 3,300 impressions in that time period. Not to mention, when it comes to hotel guests, travelers are always looking for extra space to carry the various items they collected during their trip. Promotional tote bags are both a useful and thoughtful option for hotel guests.

What should you consider when choosing promotional tote bags? Data shows that quality, utility, and attractiveness all affect the effectiveness a custom tote bag has on brand activation. Here are our top tote bags to choose from: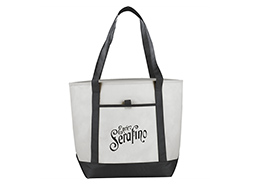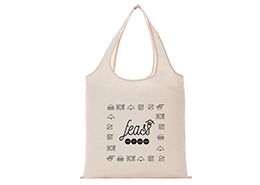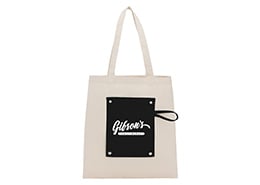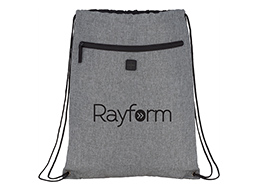 Make Memories Last with Hotel Promotional Products
Standing out in the hospitality industry is no easy feat. But providing a remarkable and memorable experience can help. Promotional products for hotels help do just that. Eighty-five percent of worldwide consumers remember the advertiser that gave them a branded item. Combined with the fact that giveaways aren't super common in the hotel industry, investing in a high-quality promotional item will help set your hotel apart while making your guest's experience more enjoyable and memorable – a win-win for your brand.